North London Yobs V Southampton FC
North London Yobs V Southampton FC
1.1K Views
Last Post 09 May 2016
Great result.
Only downer for me was how little effort Pelle put in.
Really just going through the paces and jogging around the park.
Fatso
posted this 08 May 2016
twice, he delayed and dallied on the ball and wasted an attack as someone came and challenged him. When he's on form I like Pelle, but I hope we sell him in the summer. If we can get a few million for him I'd be happy. I hate the way he walks about throwing his arms in the air and berating other players. I'd be happier selling him if jay could get back to his fitness and form of pre injury, but I'm starting to doubt that
Really pleased for Davo. He has worked hard all season and deserves a bit of the limelight.
Magnificent performance from Davis considering he was carrying a nasty coldsore throughout the game.
Brave lad.
Despite another wonderful day in the warmth of the beautiful English spring (almost summer) sunshine, and another terrific three points against a side in the top four, I have not availed myself of too many shandies on this fine occasion, so this week's Match Report should proceed unhindered. Just like the Southampton Red 'n' White points-taking Machine.
Not only was it thoroughly enjoyable -- but this, for many reasons, could well go on to prove a highly significant day in the history of our admirable Football Club. A Club which is not simply going through the footballing motions of turning over players and attempting to win football matches -- but one that is doing so whilst adhering strictly to our own self-imposed philosophies (which we are of course exchanging continually
), of playing the game with a certain style and attacking creative flair, combined with hard-work and tireless energy. A Club which doesn't simply splash out on big money signings for star-named players -- but rather, one which carefully identifies precisely the right ones to fit in with the way we want to play the game, and with the right characters to become a part of what we are building here, and who are prepared to put in the hard-graft necessary to make our system work.
A special day, and a special performance, which not only had us equalling our record Premier League points haul, and with a game left at home to yet improve upon it; and not only a day that saw us beat the best footballing side in the country in their own back garden -- not only even one which afforded us the sweet taste of victory against 'those hated cunts' and 'that hated cunt' -- but one that made the legendary Ronald Koeman "very proud to be the Southampton Manager".
I took a bit of time in arriving at my potentially most important point there, just like our Ron has taken a bit of time in making up his mind as to his future plans and committments. But in the glowing way that he spoke of our Club and "his" players post-game, and his obvious paternal pride that he feels over this group and the way they have grown together into a wonderful Team, that plays the kind of football he desires to see, in the the manner he wishes to see it -- I believe that this afternoon's achievements, (on the back of the Club's committment to Virgil's recent contract extention) -- will prove to be the defining point that has now convinced the great man that this is the place he wants to be for the foreseeable future, and that we can indeed match his ambitions and desire for success.
Yes. I believe that today's impressive victory at White Hart Lane, was that important. It was not just a win, but a Landmark one.
A game that began very tentatively for us, during a severe initial twenty-minute examination of our credentials. Make no mistake. We were well under the cosh, and could consider ourselves fortunate that we did not get overran. But, we didn't. We showed fight and desire, and displayed real heart and character. That seems to be the stuff that this team is made of. We conceded a piss poor goal, which was something of a horror show that not only Fraser, but a number of players will not look back kindly upon for their lack of positional awareness to the threat that was around them. But we stayed in the game, through at times sheer will-power. And then things were different.
We still conceded a lot of possession (71% in the end), but the key word in that, is conceded. It was a willful concession, not unlike the way that the Premier League Champions go about things actually. Rather than us simply not being able to get a hold of the ball, it was our game-plan to mostly let them have it.
I do not like it when we sit so deep under usual circumstances (hate it in fact!), yet when up against a side like Spurs who love to attack at pace, slicing and threading balls (and runs) in behind defences to turn them around and cause havoc behind the lines with dangerous cut-backs -- it was in this case the right thing to do.
We were compact, worked hard as a unit, and effectively denied them the space they craved to play between the lines and run riot with the ball. Simply put, it (mostly) wasn't working for them, as there was just always a well positioned Red and White Shirt in the way.
We played extremely effectively on the counter, and whilst it may sound slightly odd being that we mustered just 29% of the possession today -- once we'd buried the equaliser from a lovely and cleverly worked team-goal, I felt that we were mostly in control of the game. Not that we had too much of the ball (as clearly we did not), but our positioning and general reading of the game, and as Ron likes to mention so much as a point of pride, our "defensive organisation was again fantastic"; and because of that, whilst Spurs had the ball, they had it mostly where we wanted them to have it, and because of that, were able to do very little with it of any note. And that's what I mean when I say that we effectively 'controlled' the game from that point on. We had them where we wanted them. In front of us.
Sure, there were a few more hairy moments to come, that we escaped from unscathed, but all in all, we dealt very well with the situations we faced.
Fraser and Jose could both be "dug out" (hate that expression) for glaring uncharacteristic errors, but uncharacteristic they indeed were, and so I wont. Instead I'll commend them for all the good work they did which contributed to another superb three points.
Virgil was outstanding again, and something of a man-mountain at times. Fonte's intelligence at understanding when and how to make each interception he does is beginning to border on the exemplary. So effectively he does this, it seems that he gets better at it in every passing game. When he achieves 'perfection' at this imperious art of decision-making and timing -- we'll probably never concede another goal again.
Ok, wishful thinking I'm sure -- but we are becoming very difficult to score against. You generally need to do something a bit class. And with Wanyama at his best again, there was simply no "hole" in front of the backline for Harry Kane and Christian Eriksen to drop into. It was impressively filled by a Victor shaped peg. And it was a peg that fitted very well. (Wonder if we can even convince him to stay yet, if Ron does?)
Ryan disappointed me just a little today, usually being so reliable, but I felt that he wasn't getting close enough to Kyle Walker on occasions and giving him too much time and space to cross. But on the ball he was still very effective, so I'm sure he'll be relieved to hear that I'll let him off.
I was surprised that Clasie came off as early as he did, as I felt he was having a very good game today, but it turned out that he was "feeling his groin" (according to our Ron). There's a time and place for that Jordy, and it's not on the football pitch. Seriously though, he put in a good shift today, and was very effective at shutting down space, and generally being a fucking annoying snappy little terrier biting at Tottenham heels all afternoon. Oriol of course was his always effective self in replacement.
I'll have to disagree a little with Bletch and Fatso on this point though, as my dad and I are always on "Pelle watch" (as we both hate the way he stands around and points at what others should do from his 'place' of 'orchestration' in the middle) -- but today we were both in agreement that he put in a fair amount more effort than he has often been guilty of not giving to the side.
Especially when Oriol was off the pitch having his eye stuck back together again, Pelle immediately ran to take up his place sitting in the large Oriol shaped hole that Romeu left behind, and put in at least a couple of very important challenges that stopped clear opportunities being created. Yes -- he still did his standy-pointy thing -- but credit where it is due, he worked harder today that I've often seen him do. And some of the interceptions, blocks, and defensive headers he made, were very important for us in keeping hold of all three points.
I was also surprised that Mane went off early too, as he was very dangerous and lively, albeit with not a great amount of end product, but again, according to Ron post-match, this was due to dizzyness and feeling unwell having been assaulted and had his head neck and back sat and trampled upon. Fair play Sadio, thanks for another great effort today. His work-rate is much improved over recent weeks. same as Tadic. I think Ron has had words with both -- they've both added that missing ingredient to their games, and have become more complete players for it. Let's hope they keep it up, and that we keep them.
Shane was his usual unbelievably hard-working self, even if he didn't shine in the afternoon sun, with a number of poor first-touches letting him down on occasion, but he still gives his all, even when he was so clearly frustrated, then angry, and finally just burst out laughing at the shocking performance of Jon Moss, particularly were Shane himself was concerned. He got absolutely nothing out of that cunt all game, and it was clearly effecting him toward the end. What a prize wanker Jon Moss is.
Final word for the immense Steven Davis. We already know, and I don't even need to tell you (mostly
) intelligent chaps just what Steven brings to the side, but when he adds the one missing ingredient to his game that so often frustrates, as he did so well today (scoring goals that is, not being frustrating) then he too becomes a complete player. And today -- he was.
And as a TEAM -- so were we.
TLDR; Lovely afternoon in the sun with my dad, a wonderful and highly committed Saints side, fantastic away support, three gloriously snatched, possibly Europe clinching points achieved away from home -- and a massive, massive fuck you to Mauricio Pochetino and his North London bunch of cunts!
pap
posted this 08 May 2016
Lovely to see Davis get his propers on MOTD2 tonight. 500K, and we only paid that out of goodwill. Other clubs were just signing their players without bothering the New Rangers Company with the honour of any cash. They were within their legal rights to do so, but we didn't take the piss. Rangers could potentially be another club happy to do business with us north of the border.
Ahem.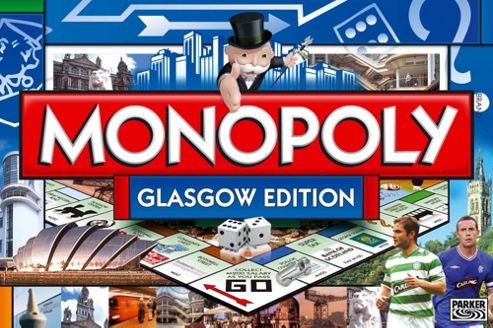 I often bark "Good man, Stevo!" in an Ulster accent from Itchen North. Definitely applies today.
Bucks
posted this 09 May 2016
Loved those highlights. Two shots on target maybe but Davo could and should have had a hat trick. We deserved the last minute save to make up for the comedy goal we gifted to them. Brilliant effort by the whole team and nice to get the long overdue win against that bunch.
Bucks
posted this 09 May 2016
Oooh aren't we lucky, three players in Garth's team of the week: Davo, VVD and Ryan.
Then he spoils it by suggesting Chelsea might buy Ryan back
Interesting that Davo, mentions the 'losing a few players' last summer and a not so subtle point about continuity?
If anything, this season must have shown all players that you CAN win things by getting better with the players you know - and it should be made clear that anyone who wants to leave is really only going for the extra money, nothing more.
MotD2
They discuss and all agree that we don't get the credit we are due - just after they've omitted Fraser from their competition, and just before omitting us from their goal montage...
Bucks
posted this 09 May 2016 - Last edited 09 May 2016
Another revelation today. Chatting to a long time Spurs season ticket holder at work, who I only just met. "You were so impressive, we looked completely lost. Kane was marked out of the game - rarely happens - and we were totally outclassed. Only Dortmund have done that to us at home this season, no one else has, until you on Sunday."
Fatso
posted this 09 May 2016
Originally posted by Fatso

twice, he delayed and dallied on the ball and wasted an attack as someone came and challenged him. When he's on form I like Pelle, but I hope we sell him in the summer. If we can get a few million for him I'd be happy. I hate the way he walks about throwing his arms in the air and berating other players. I'd be happier selling him if jay could get back to his fitness and form of pre injury, but I'm starting to doubt that
not sure how much truth there is in this, seems unlikely to me....
http://www.footballfancast.com/premier-league/chelsea/incoming-chelsea-boss-eyeing-shock-move-for-out-of-favour-southampton-star