When I Saw This I Laughed Or At Least I Smiled Or At Least I Wasn't Bored
When I Saw This I Laughed Or At Least I Smiled Or At Least I Wasn't Bored
103K Views
Last Post 4 hours ago
haha! did you look through the similar items? Serious money to be made from used 'speciality' footwear
Originally posted by gavstar

haha! did you look through the similar items? Serious money to be made from used 'speciality' footwear
No, I didn't.
All of the other listings seemed pretty legit.
Like this one...
http://www.ebay.co.uk/itm/Scally-Polish-chav-gay-used-socks-kink/262480638099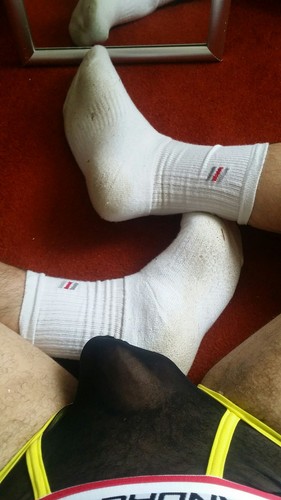 Good luck, Bear. Hope they sell.
WTF?
I don't know how you do it, Ted.
But I'm glad you do.
Originally posted by Gay Abandon

Thats not Bear, Thems fatso's socks
That isn't Fatso's rolled up sock in his pants.
Look again...